'a portable device for songwriting'
writing music is a varied process, each person having their own preferences or approach to suit their style of music. one thing most people have in common is that often the hardest part of songwriting is starting. I wanted to investigate whether there were other approaches that might yield interesting results, particularly at the ideation stage of making music, helping people to produce and evaluate ideas quickly.
the idea is a handheld granular synthesizer and sampler for creating quick musical ideas from any sound around you. this is done either by sampling it or using granular synthesis to create an entirely new sound. it is intended to be an aid to your songwriting, helping you to generate ideas, in much the same way an artist or architect might use a sketchbook.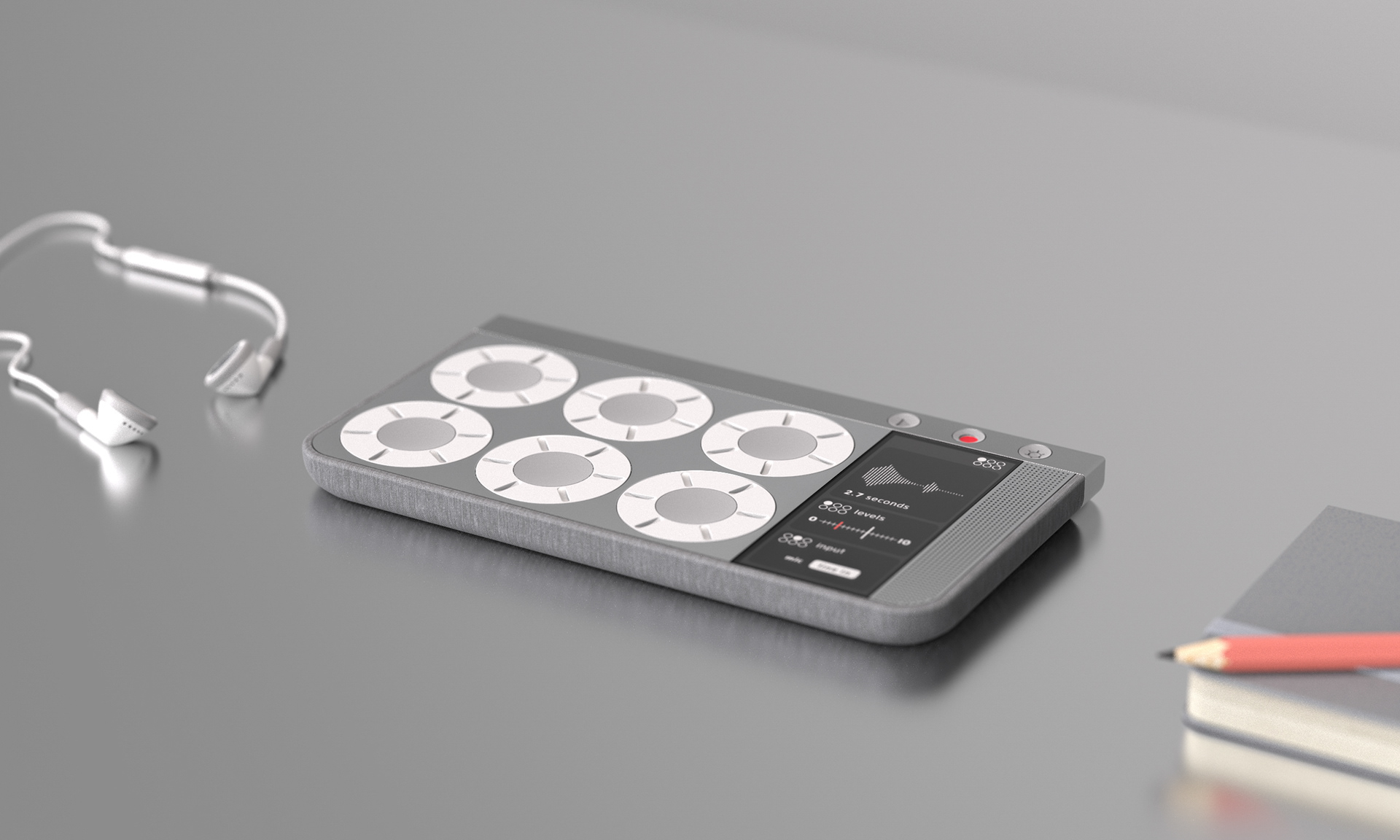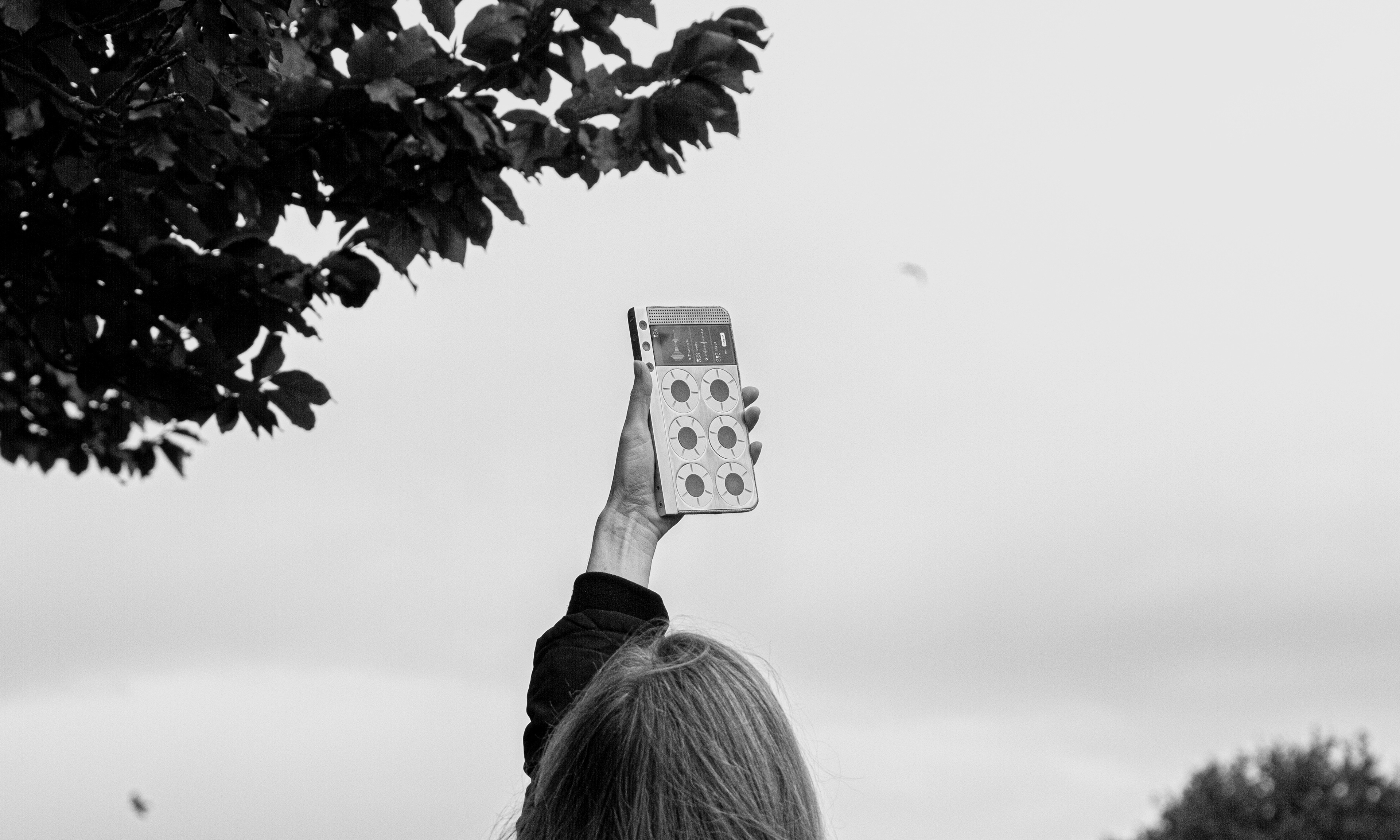 create music from any sound around you
take the device with you when you are out and about, using it to record clips of audio to any one of the six pads. these can then be used to write quick ideas that might inspire a new song. alternatively, you can use it simply to sample or create new sounds using the simple granular synthesis controls.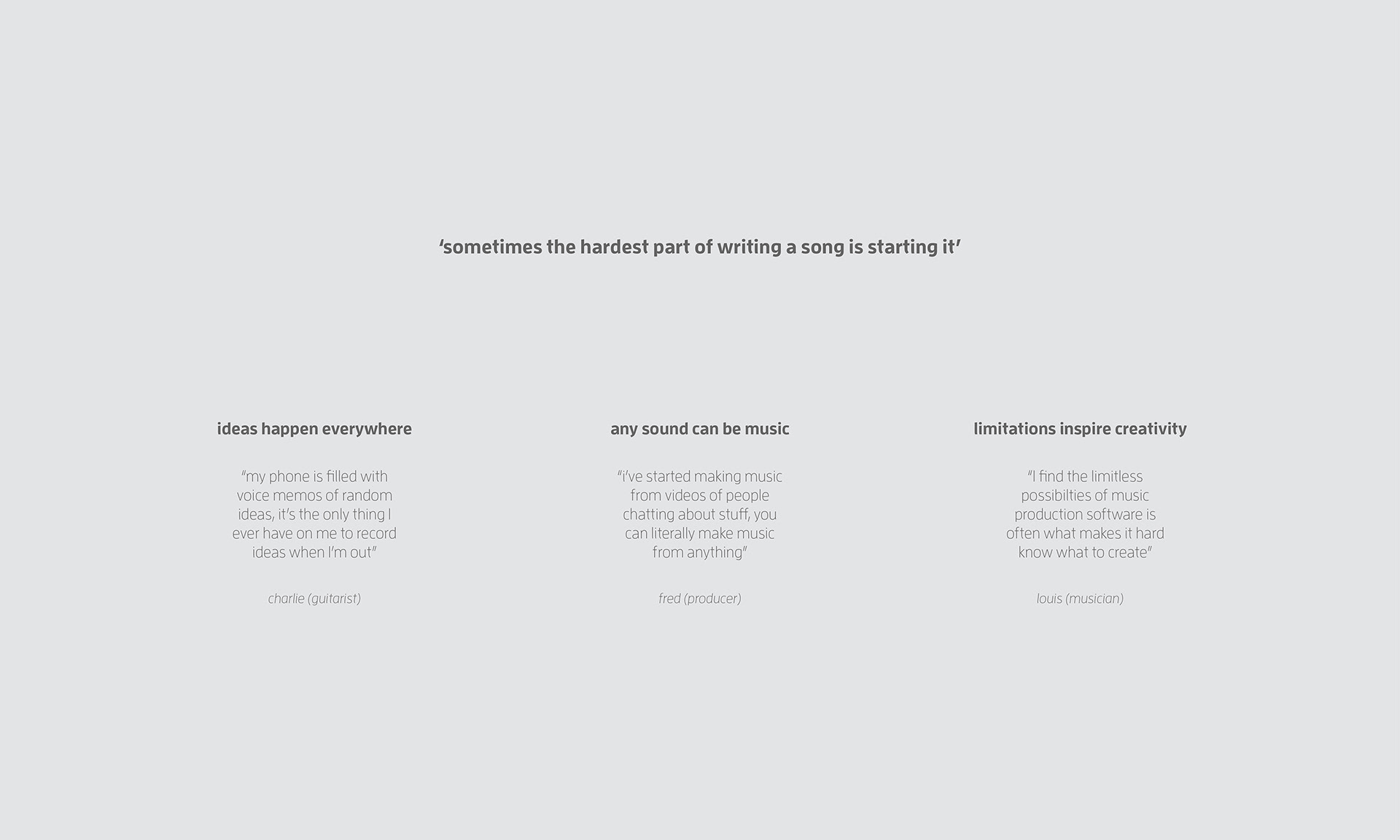 speaking to the people that this product
 was intended for was crucial in understanding where the opportunities for innovation might occur. alongside the conversations I had with each person I also recorded a 10 minute timed video of them making a song, I felt this would be an interesting way to see their songwriting process in a condensed form and help me find commonalities in each musicians workflow.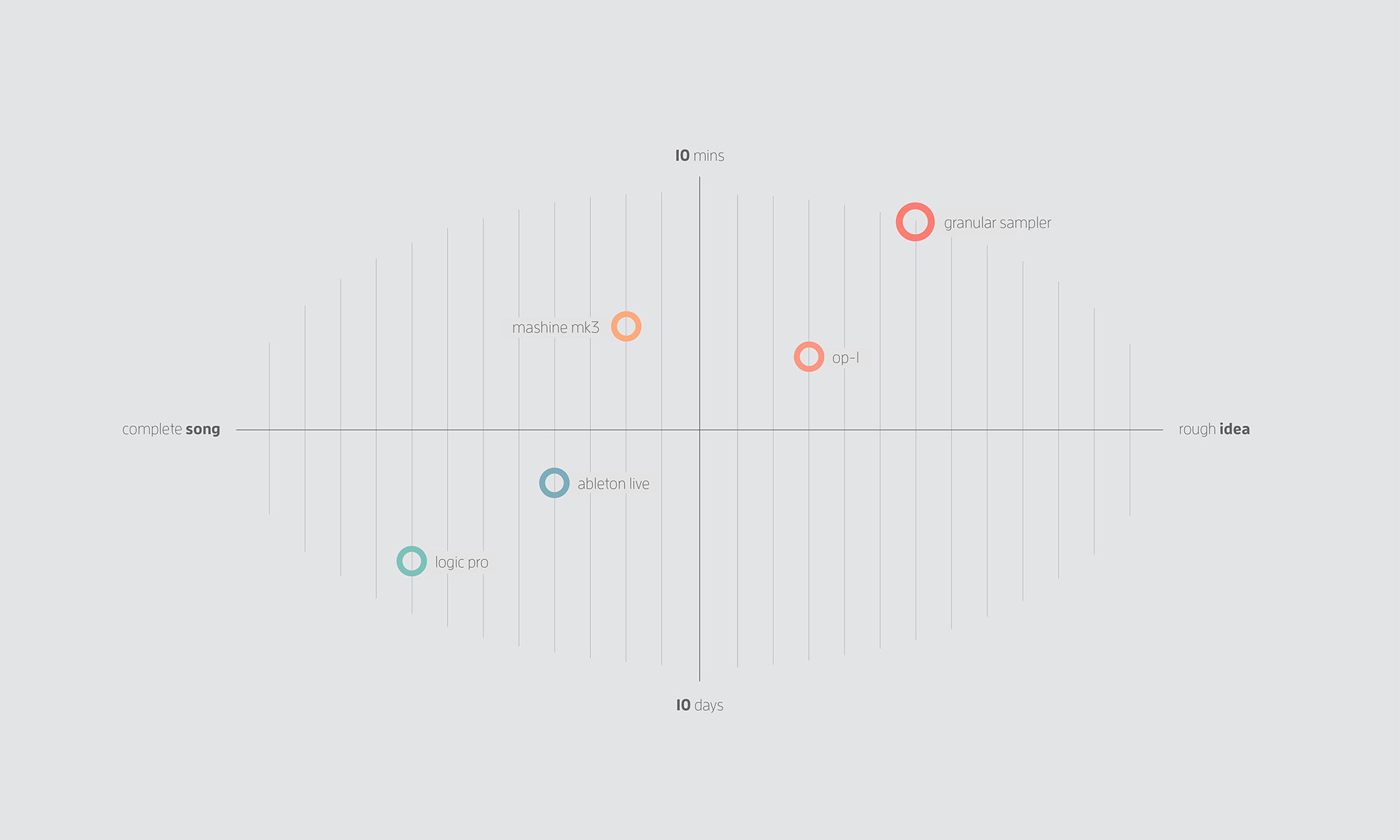 the opportunity lay in creating something that was not about writing the finished song but more about generating the ideas that led there. a key point was not competing with the capabilities of DAW's (digital audio workstation), e.g. logic pro and ableton and offer something different.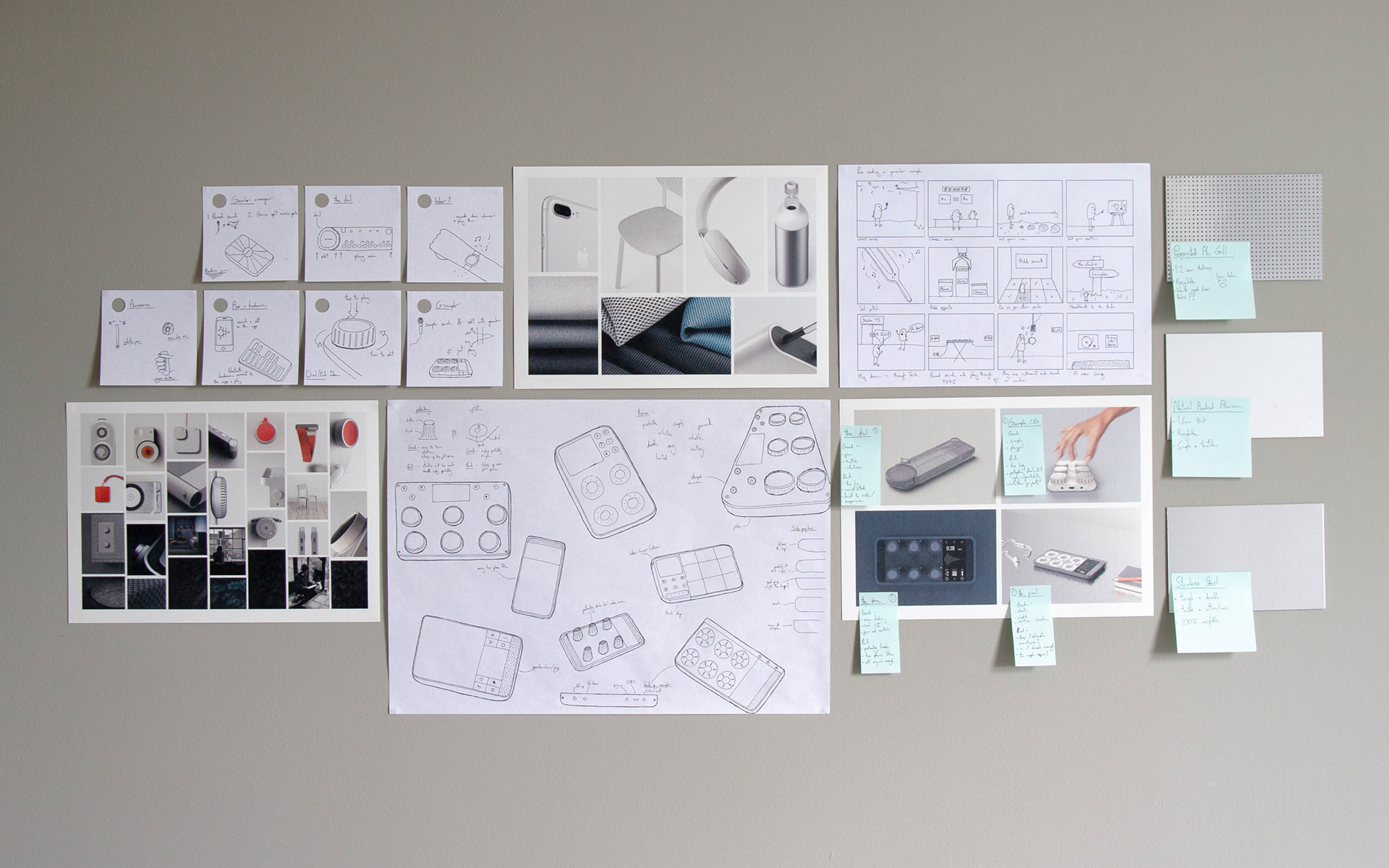 this image summarises the primary areas in my design's development. from early stage concepts, moodboards to define the visual language, sketches of various directions, story

board

ing to determine the ux and workflow, cad and rendering and selecting the materials and finishes.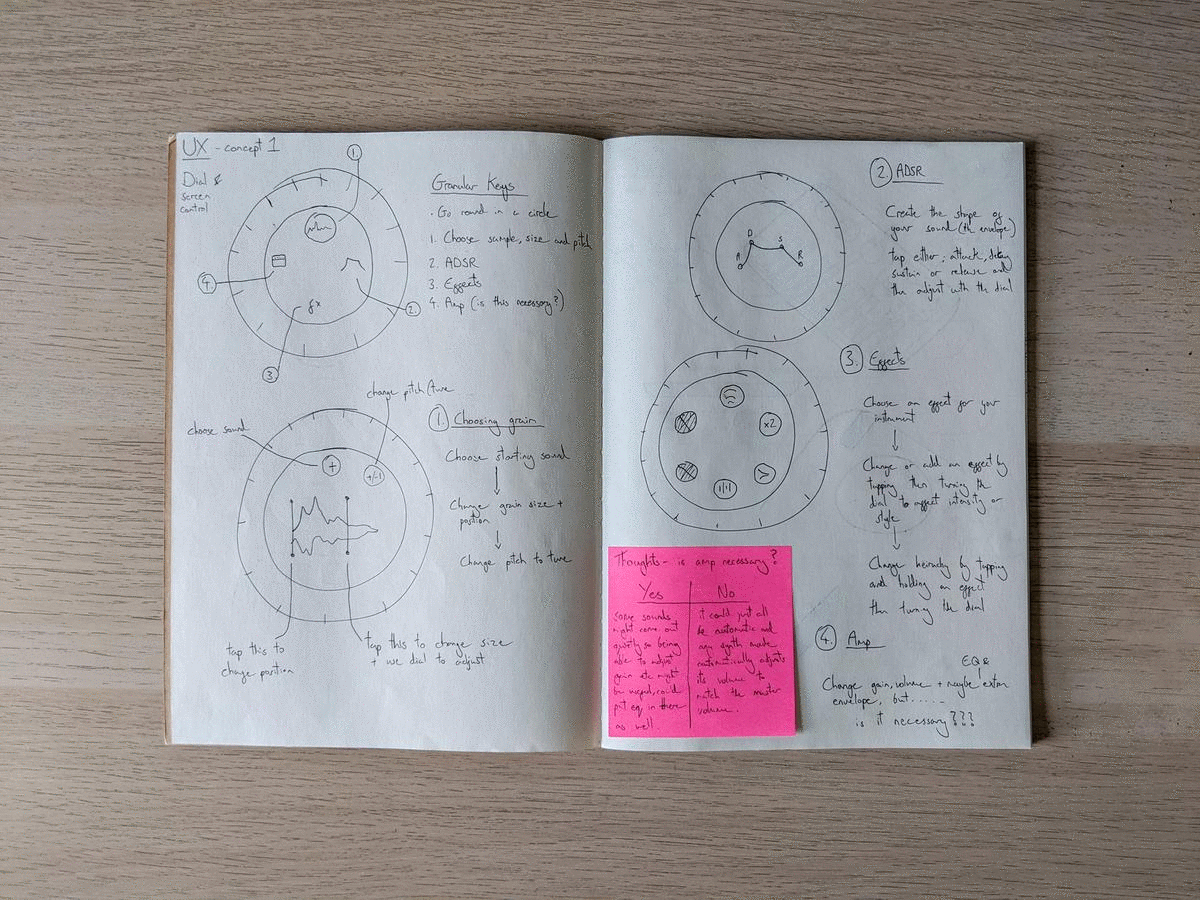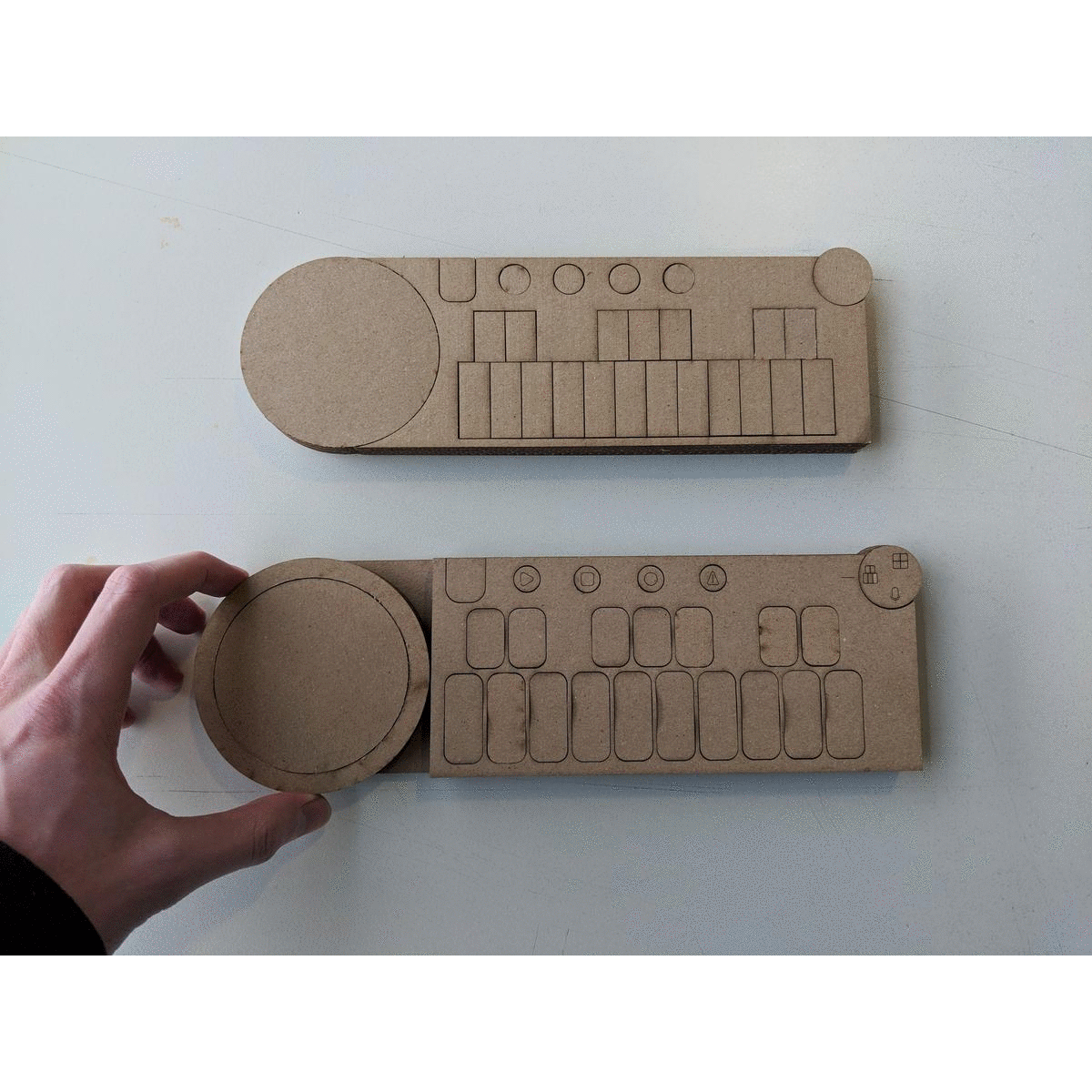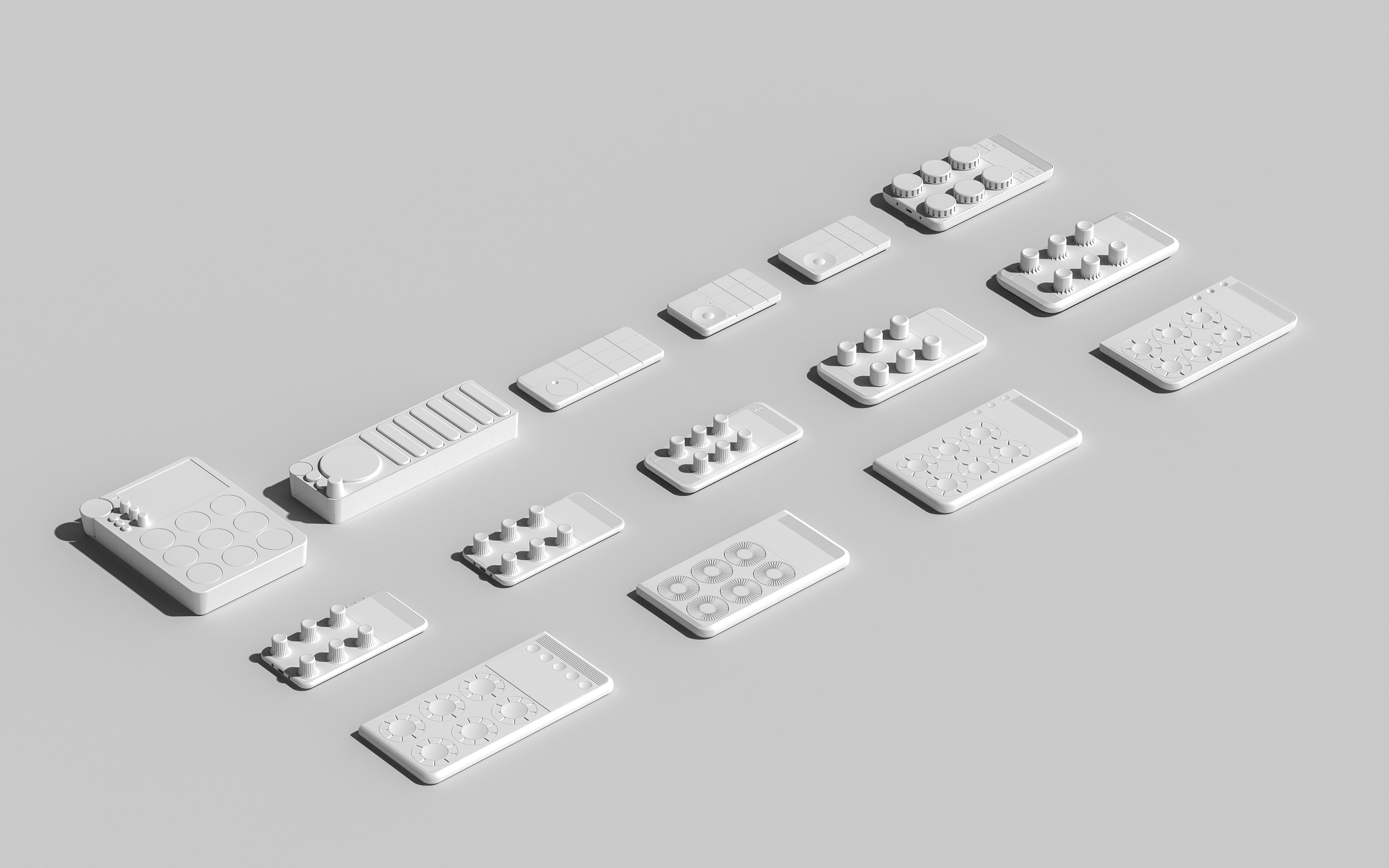 these 3d models were created to explore the basic concept of a portable and easy to use granular sampler. this premise helped to define the workflow, which in turn informed the necessary features and formfactor. in most cases as the device got smaller, ease of use got worse, so that balance had to be found through a mixture of making cad and physical models.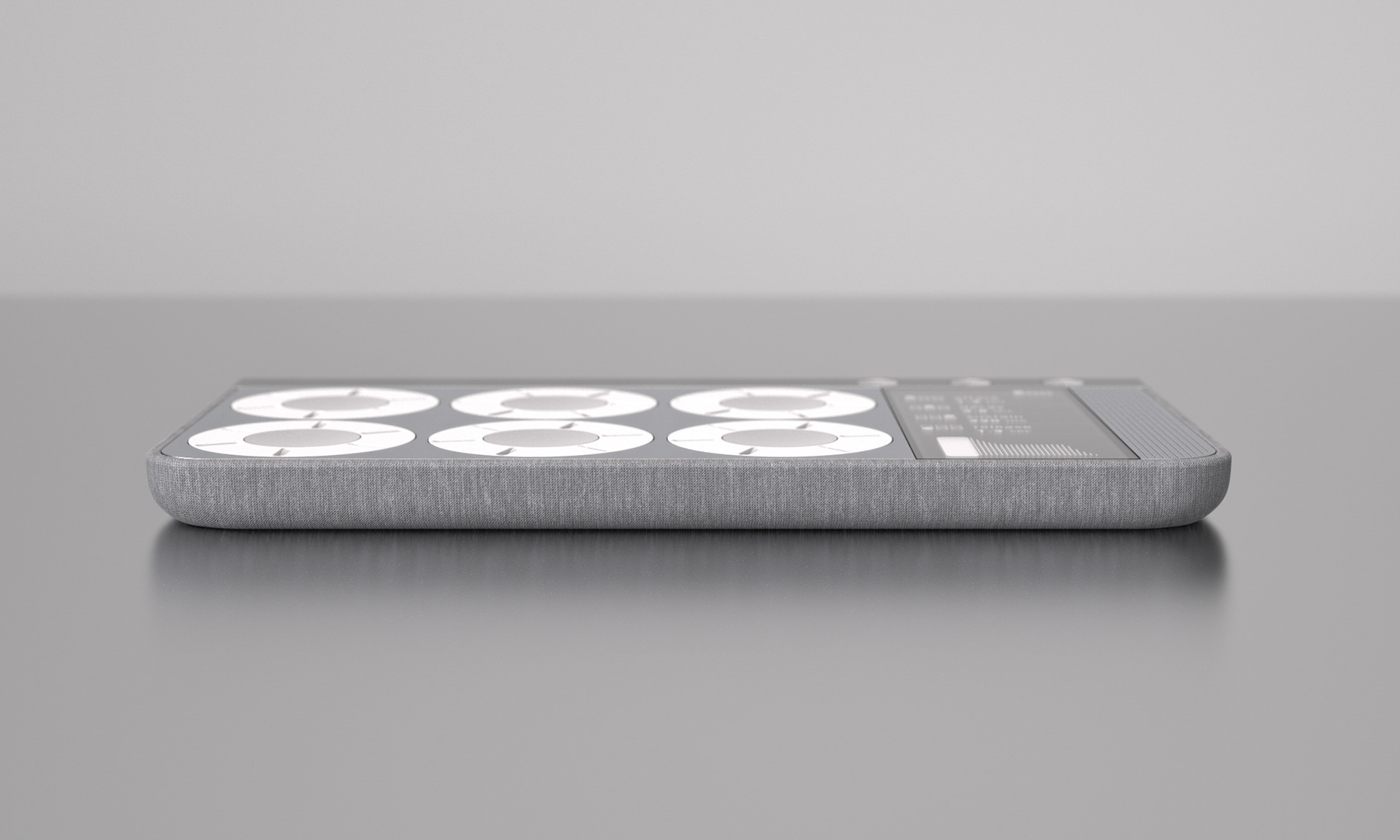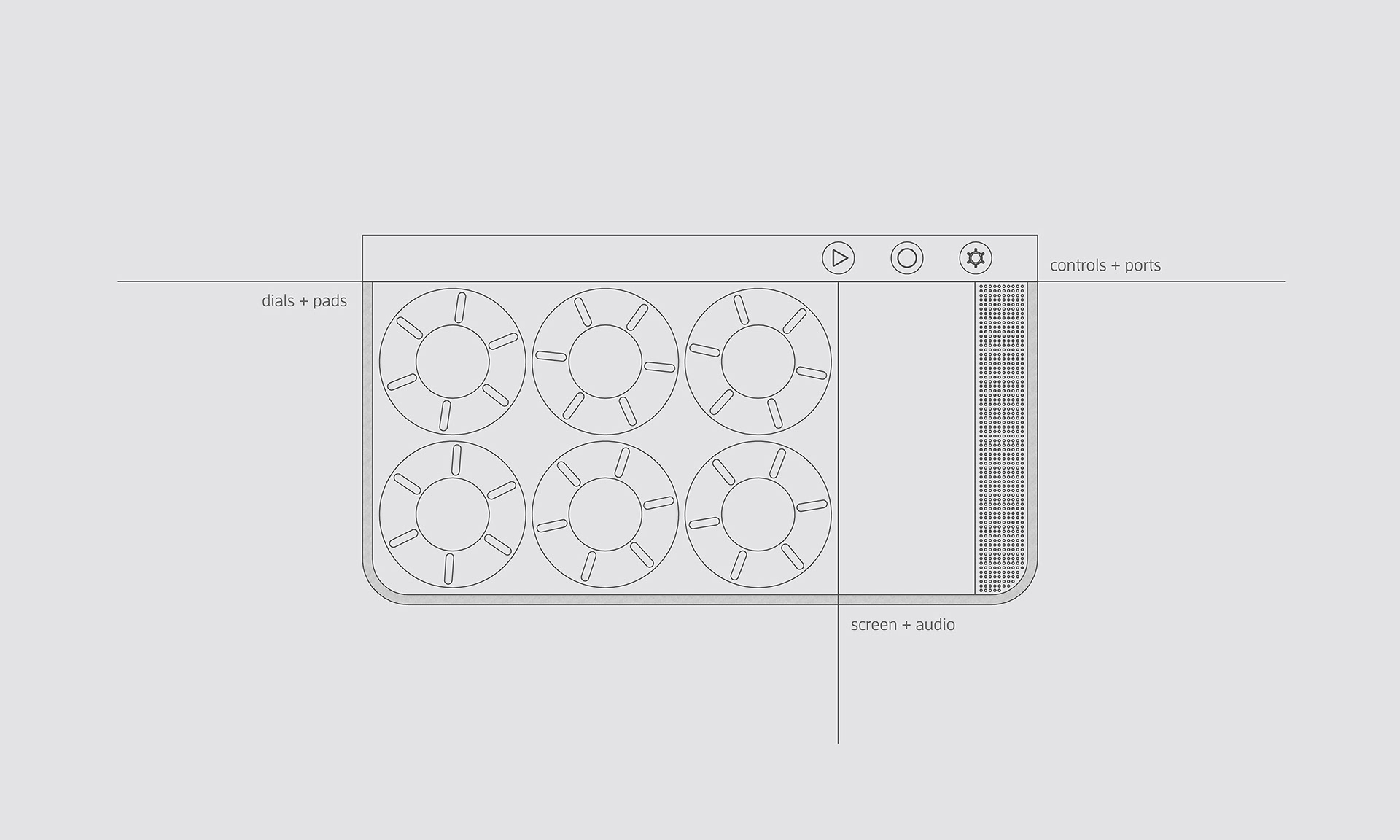 to help create a hierarchy of interaction the design is broken up into three distinct areas; the dials and pads form the primary area of interaction, the controls dictate how you interact with and navigate the user interface, while the screen and audio provide the feedback to your actions.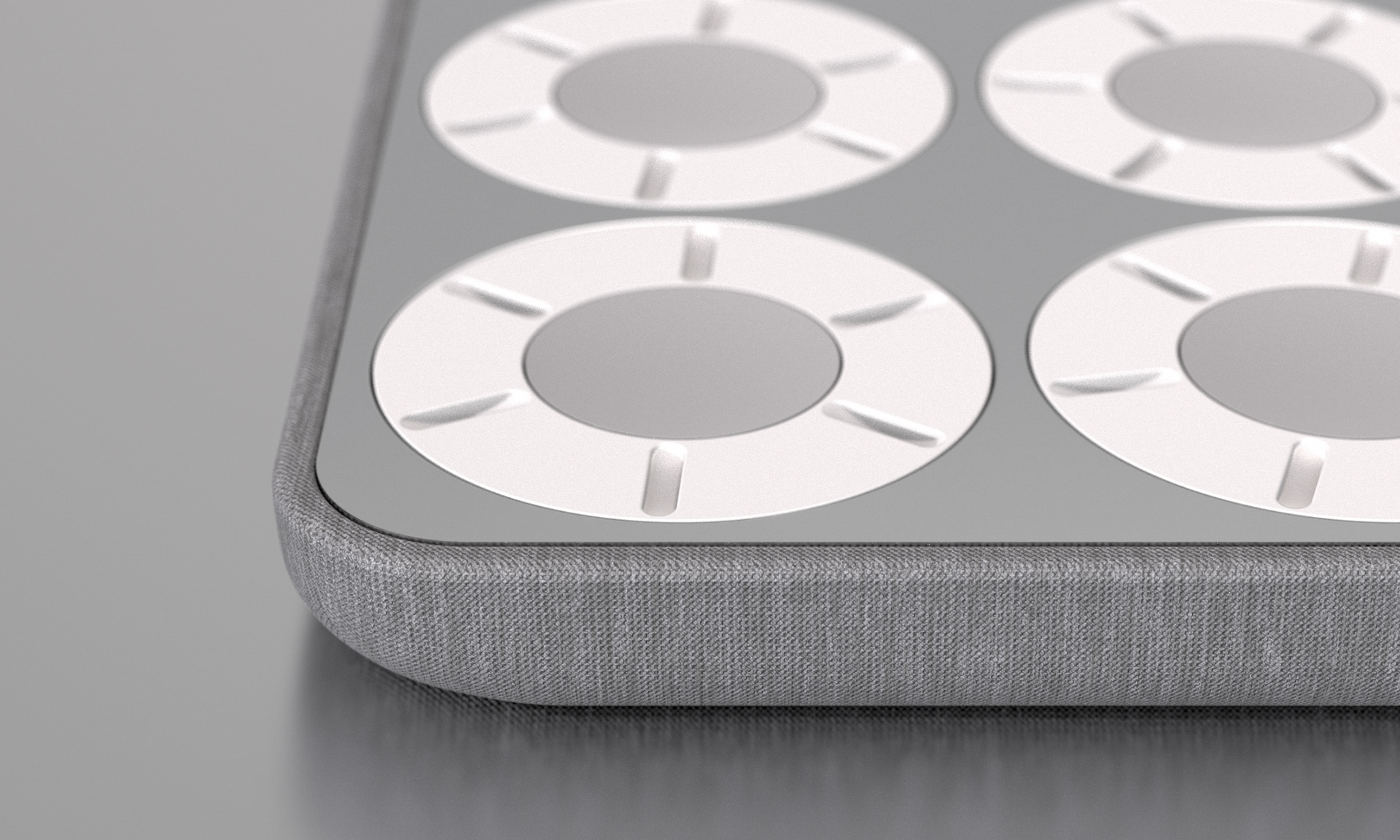 the integrated dial and pad was designed to create a flat and space efficient design. the pad is what is pressed to trigger the sound you've recorded or created; six pads provide six banks in which to record to. the dial is used to manipulate your sound both before and while playing.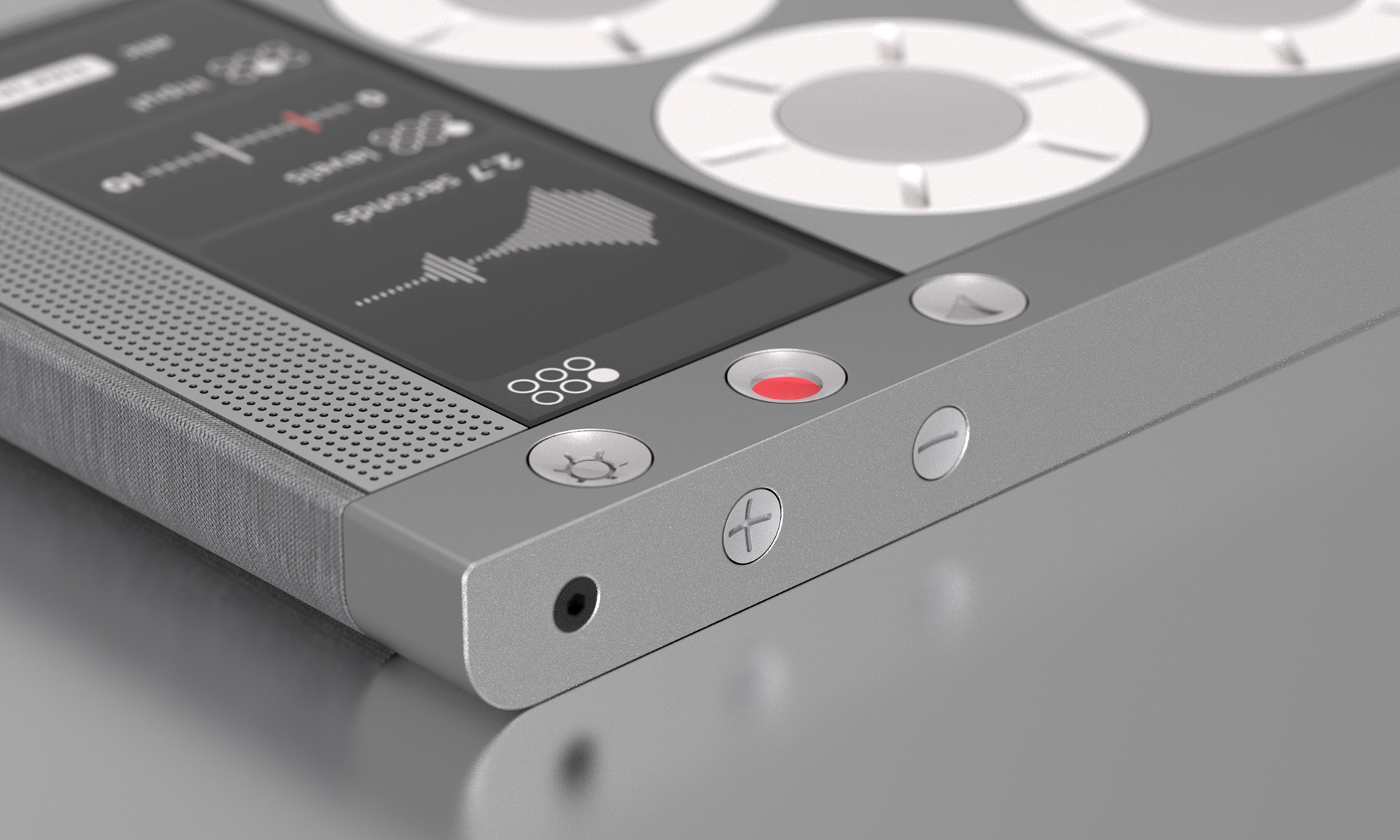 there are five controls, the three along the top are for navigating and controlling the user interface while the two buttons on the back are the volume controls. record and play operate as you would expect but they can also act as shortcuts to recording and sound or playing one. the other button is called mode cycle, it is used to cycle through the six different interfaces.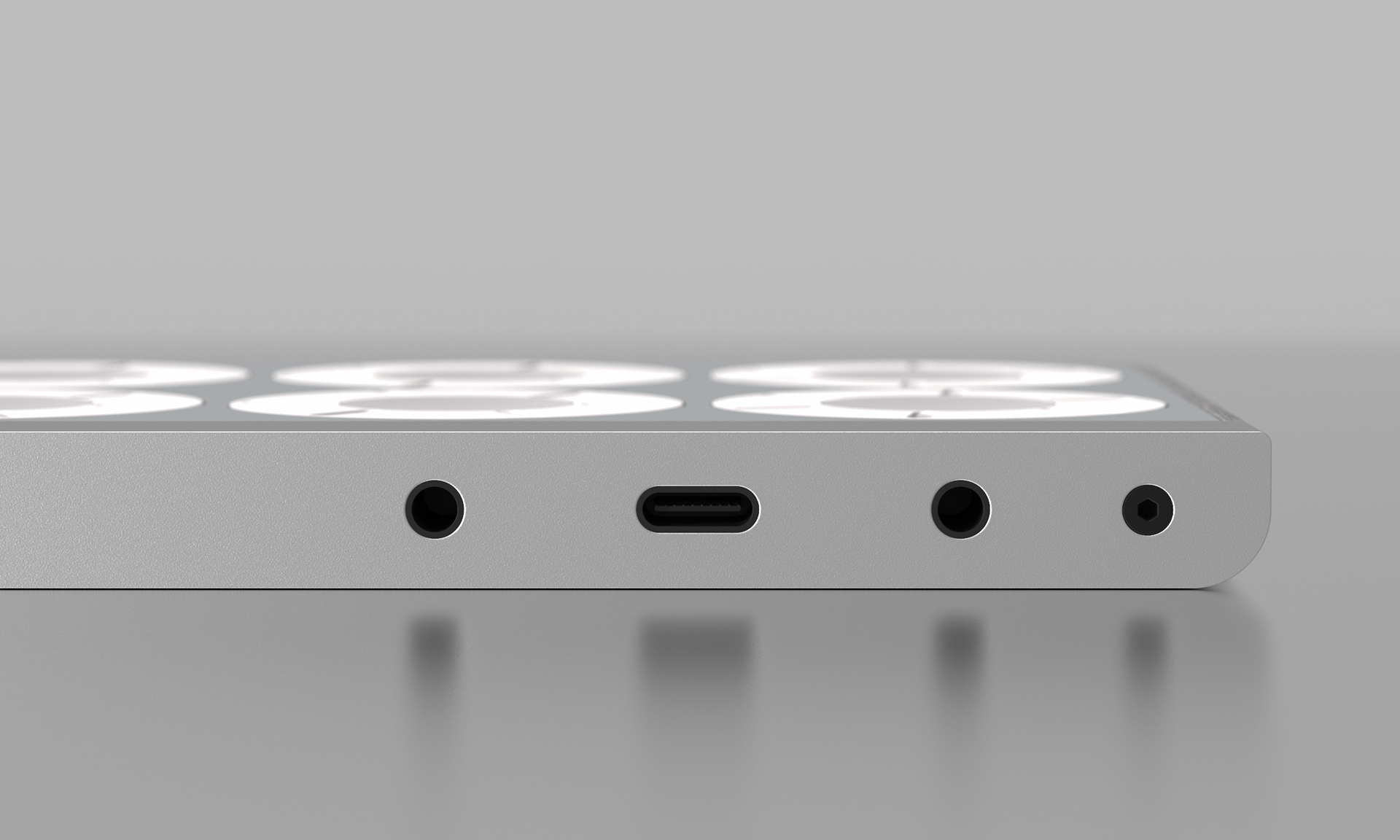 the three ports consist of two 3.5mm audio in/out jacks either side of a usb c port. having both in and out on each audio jack allows you to record and playback in stereo if you so choose. the usb c port is used for charging and expansion, for example plugging it into a midi keyboard.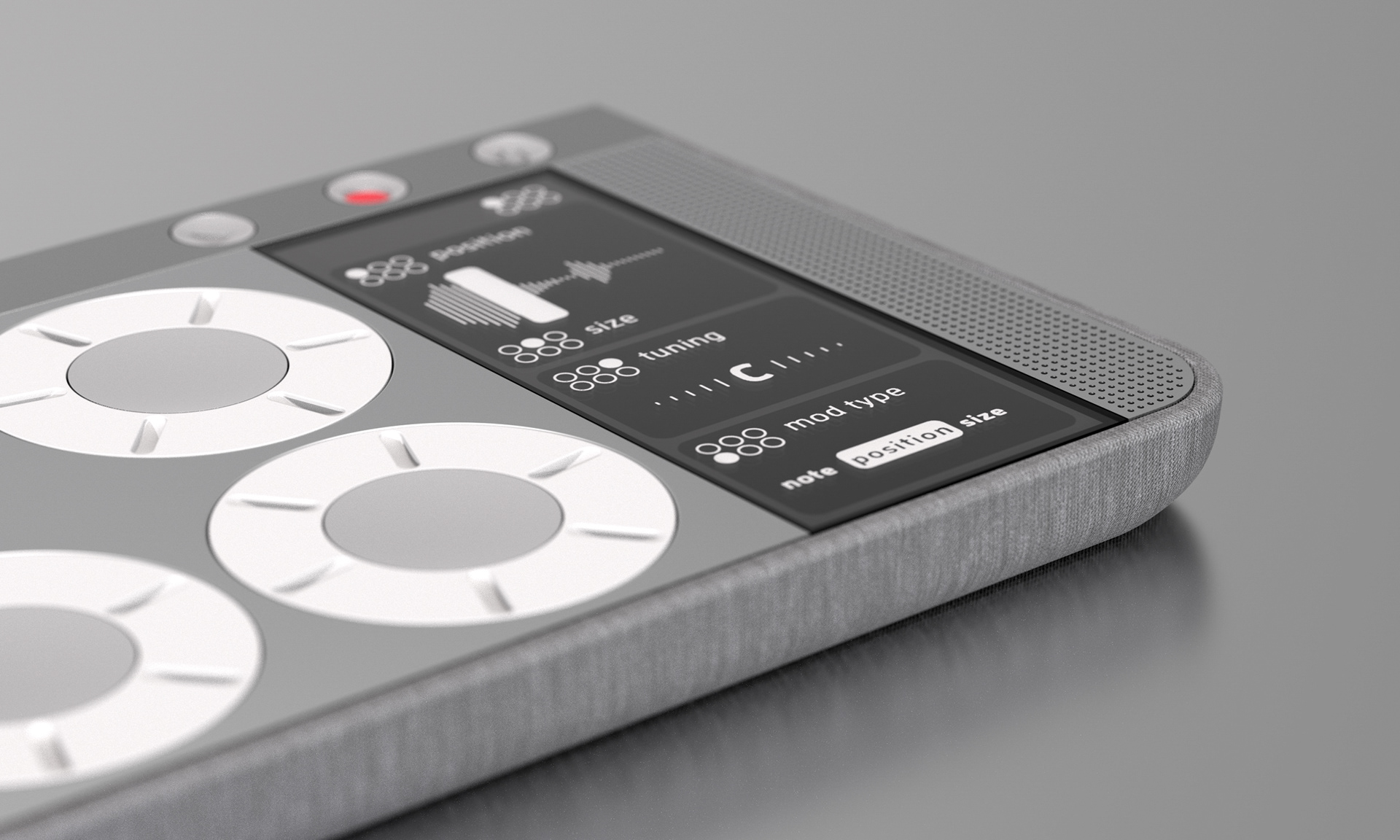 the oled display was chosen for two reasons, one being its quality and sharpness and the other its low energy demands, especially when the screen is showing a colour that is completely black, which allows those pixels to be turned off.
there are six screens or steps that you can go through. the interface was designed to simplify everything into its most succinct form, so the focus is all about producing ideas and creating music, not figuring out how the device works.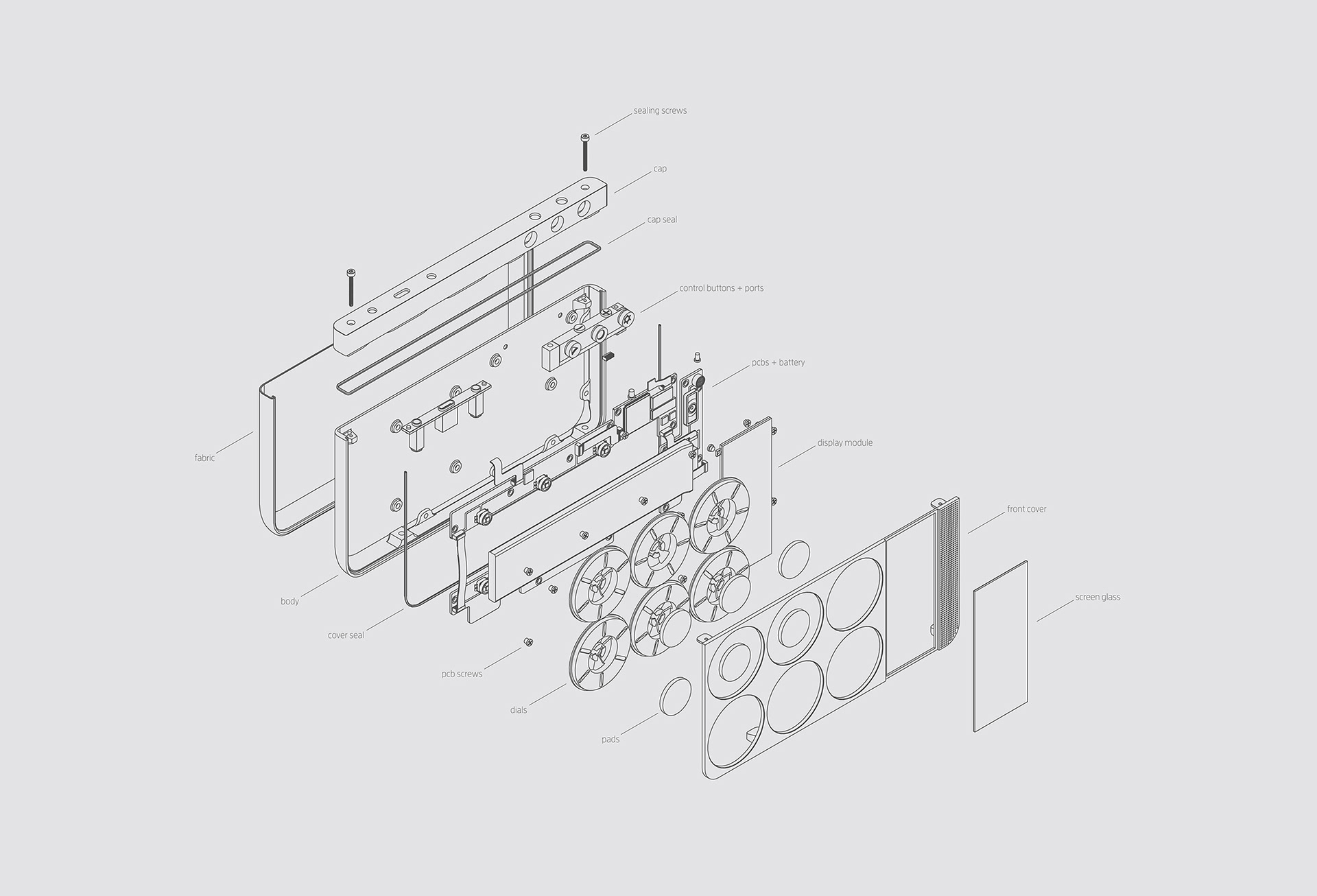 this exploded visual shows all the parts that make up the granular sampler. it was important to try and consider all the aspects of its manufacture, assembly and disassembly to ensure a viable proposed design that could if needed be easily repaired or disposed of.