the following assortment of work is from my time working for samuel wilkinson. i worked for samuel for 11 months helping him with a variety of his ongoing projects in areas including furniture, lighting, packaging, large scale exterior pieces and consumer products. my roles typically ranged from early-stage research and design to design for manufacture and creating visuals for promotional and communication purposes.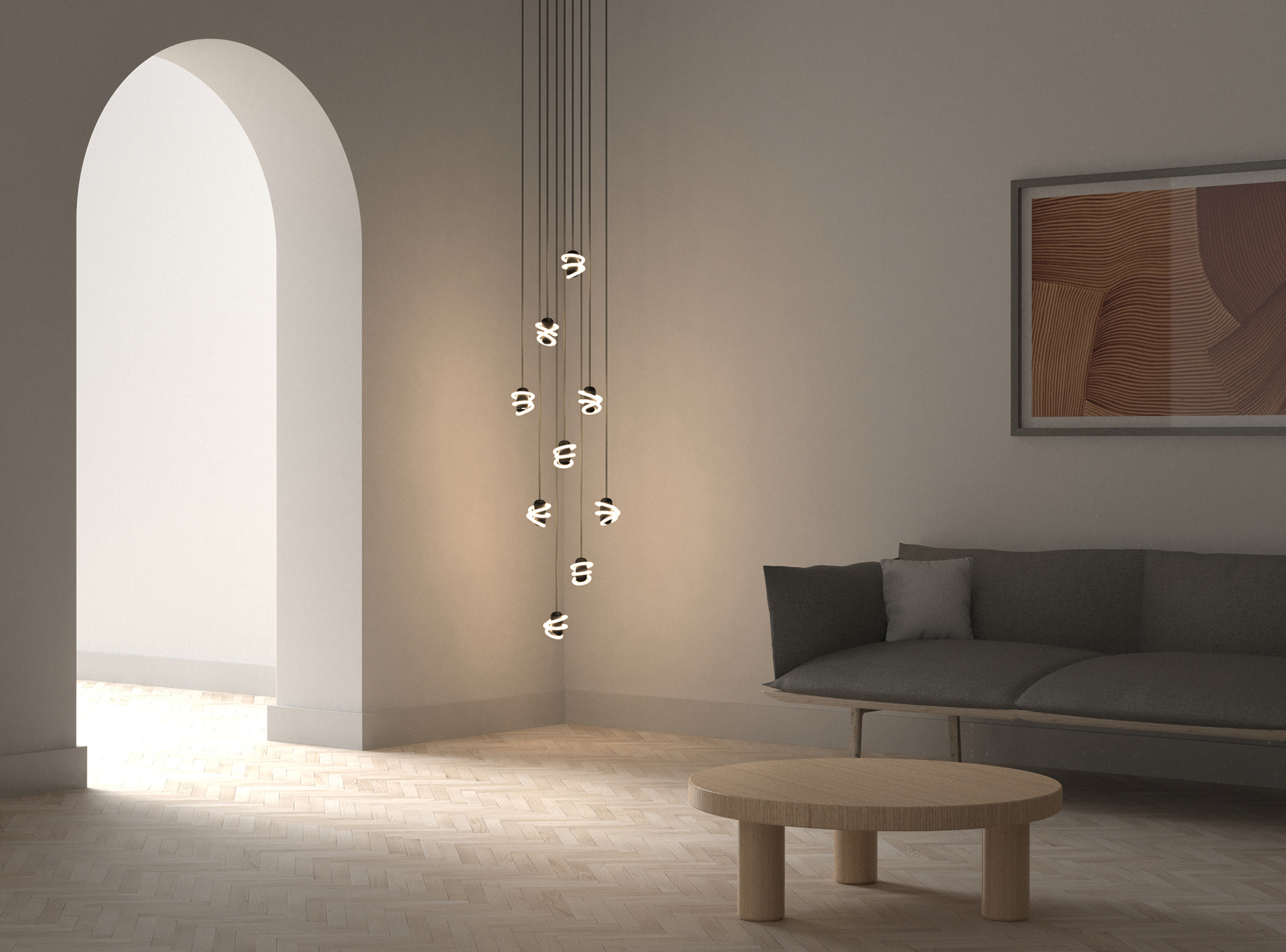 this was an interior render that we did for BEEM, the idea was a simple interior scene that allowed the curli bulbs to be centre stage.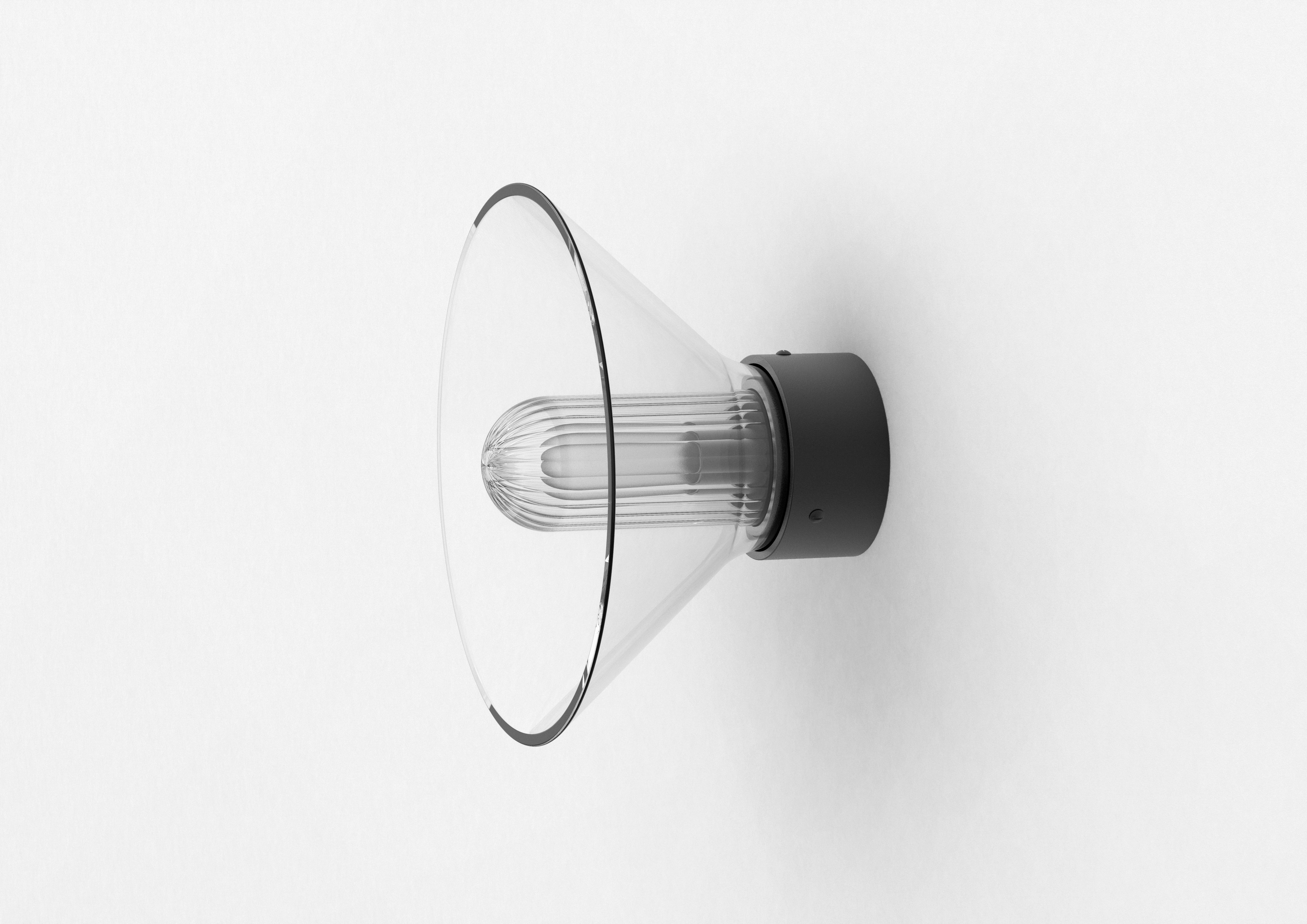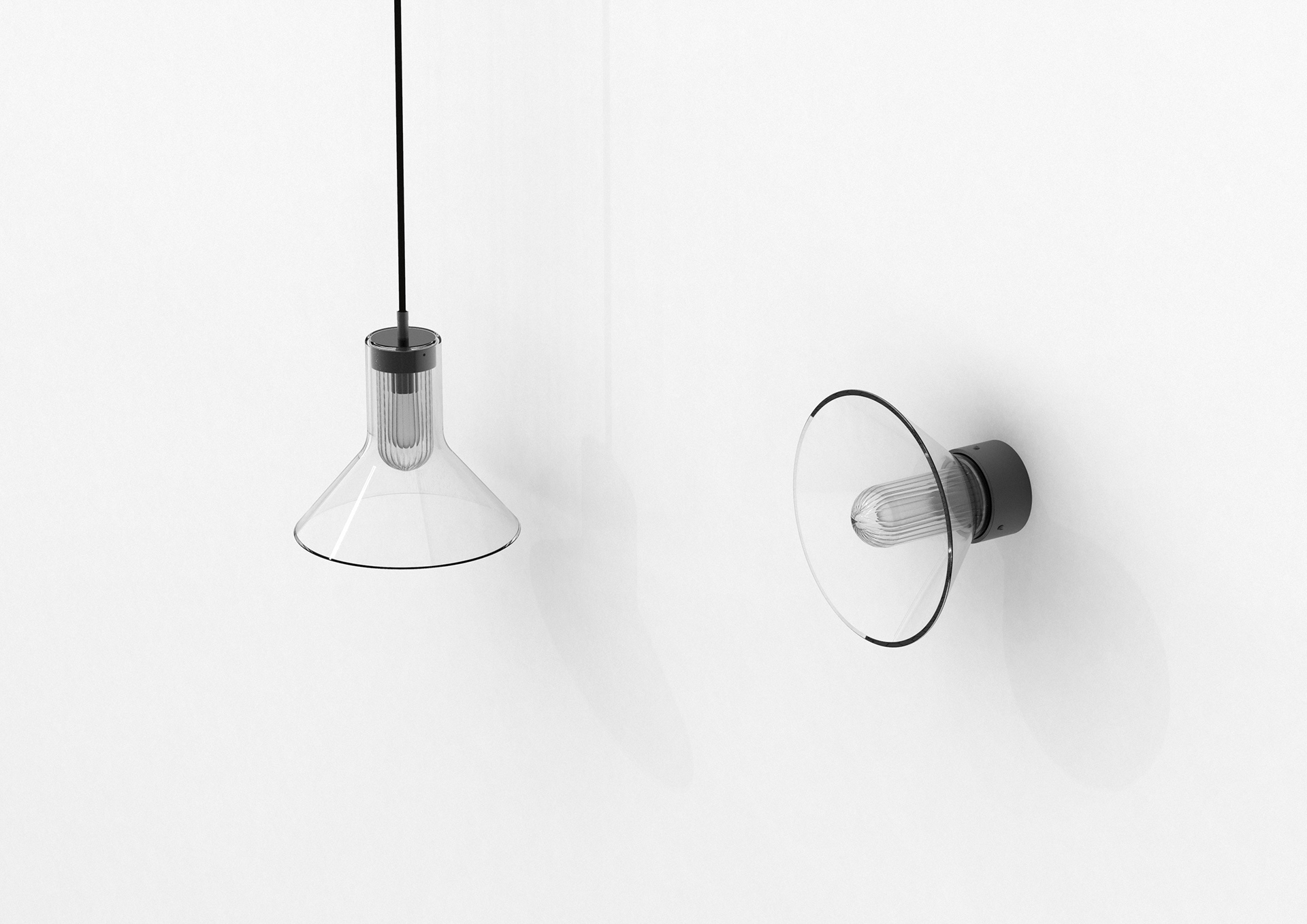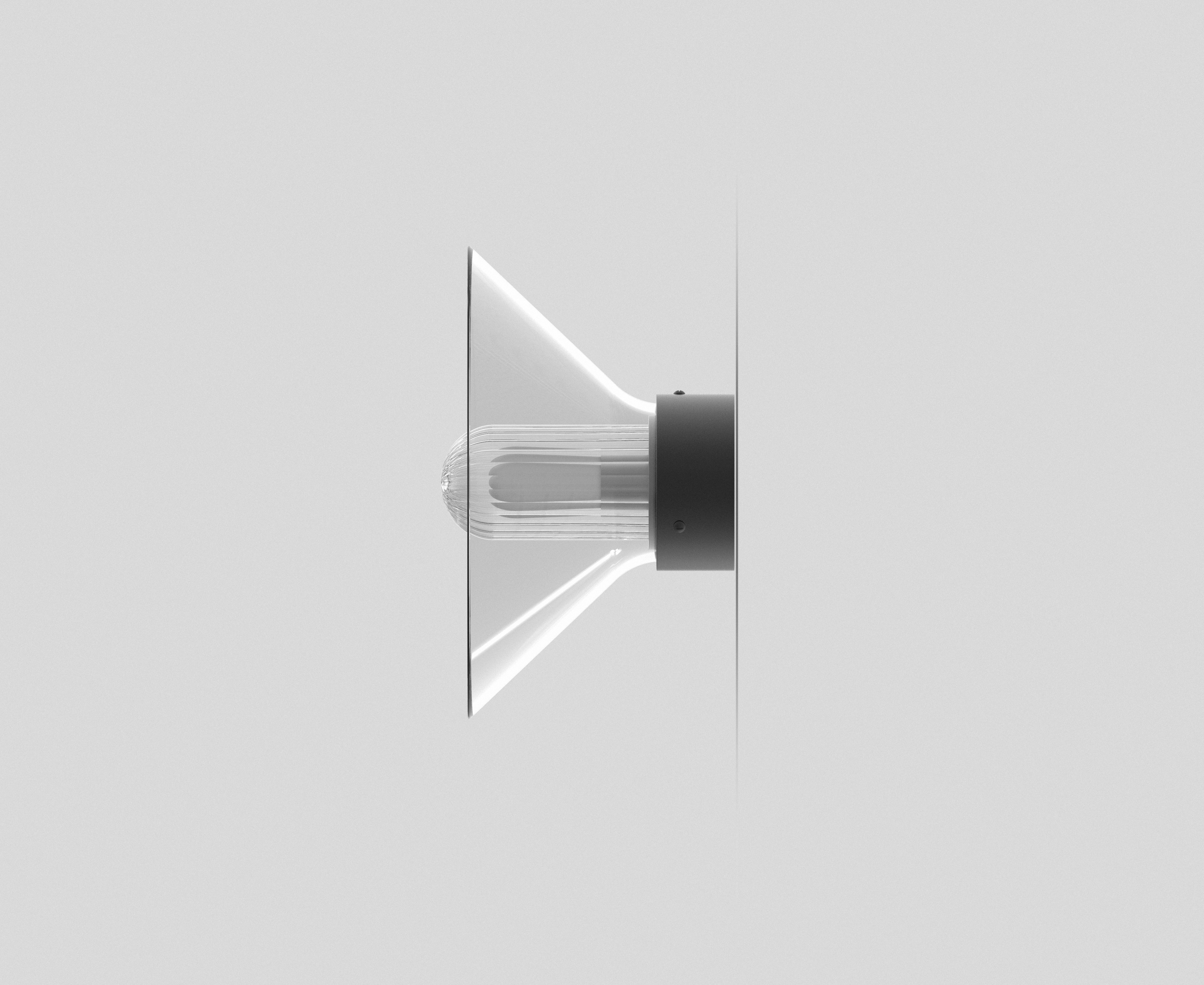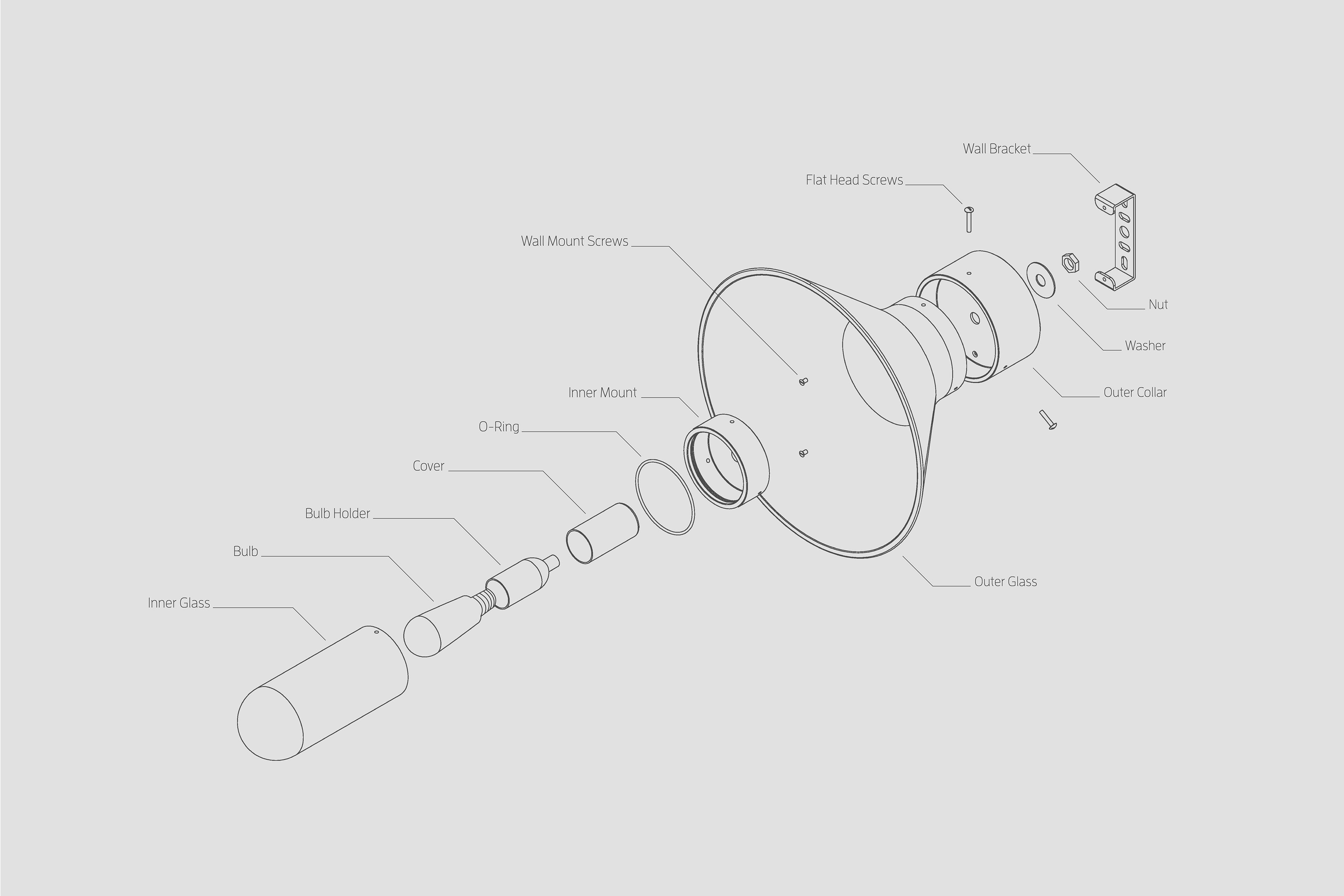 designed by samuel wilkinson for ex.t, the lamp uses refraction to create an effect that changes as you walk by it. when i started working for samuel this project was already close to completion. the last step was refining the collar, the black metal component that sits against the wall. samuel felt that the two-part stamping initially proposed distracted from the simplicity of the design and its refracted effect. we designed several iterations before settling on the final machined design. the main aim when designing this component was creating something that was subtle, simple to manufacture, easy to attach to a wall and maintained its ip44 rating.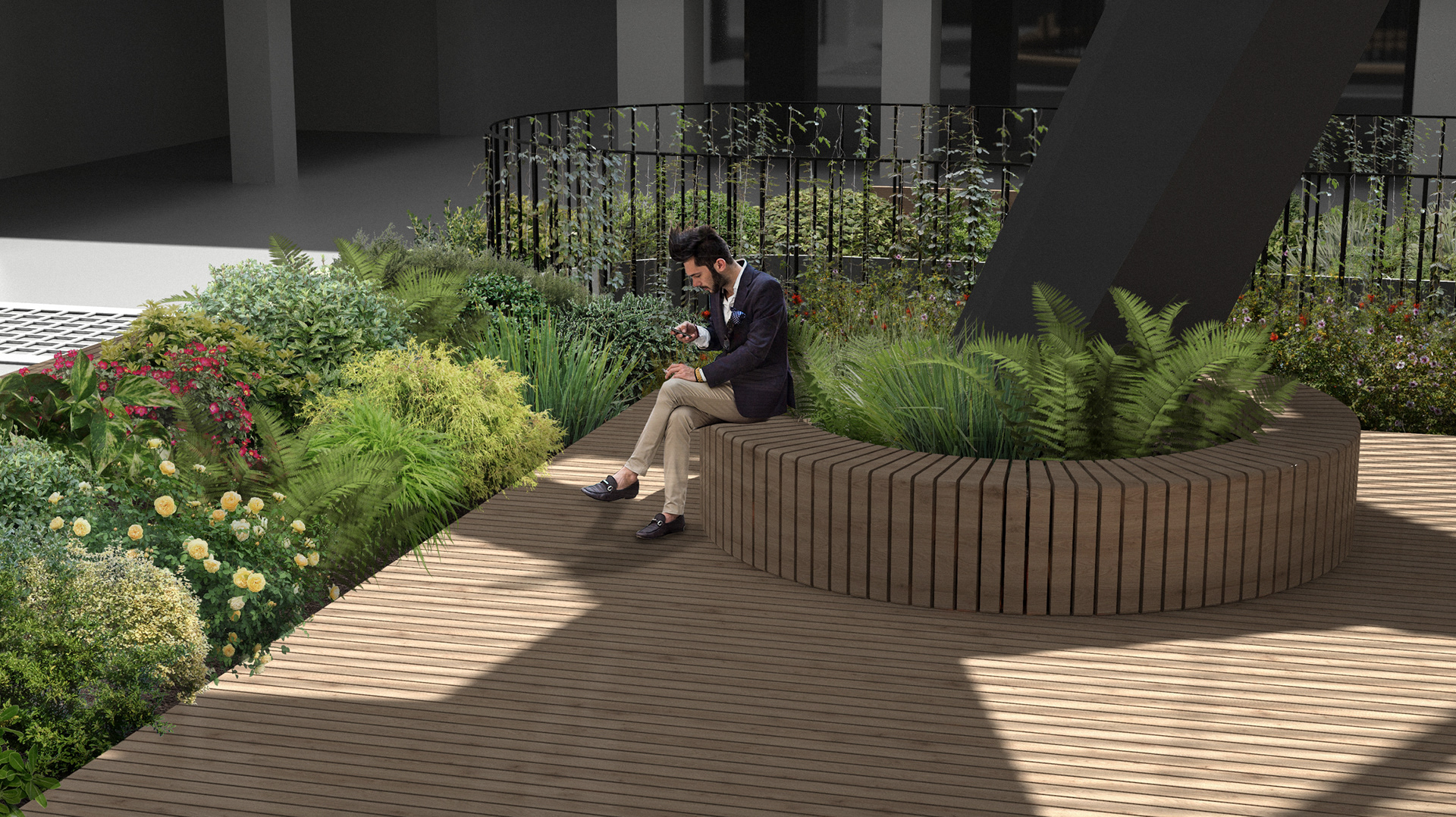 l'arbre de flonville redesign
this image was used to help illustrate what it might be like sitting under and around the l'arbe de flonville proposed redesign.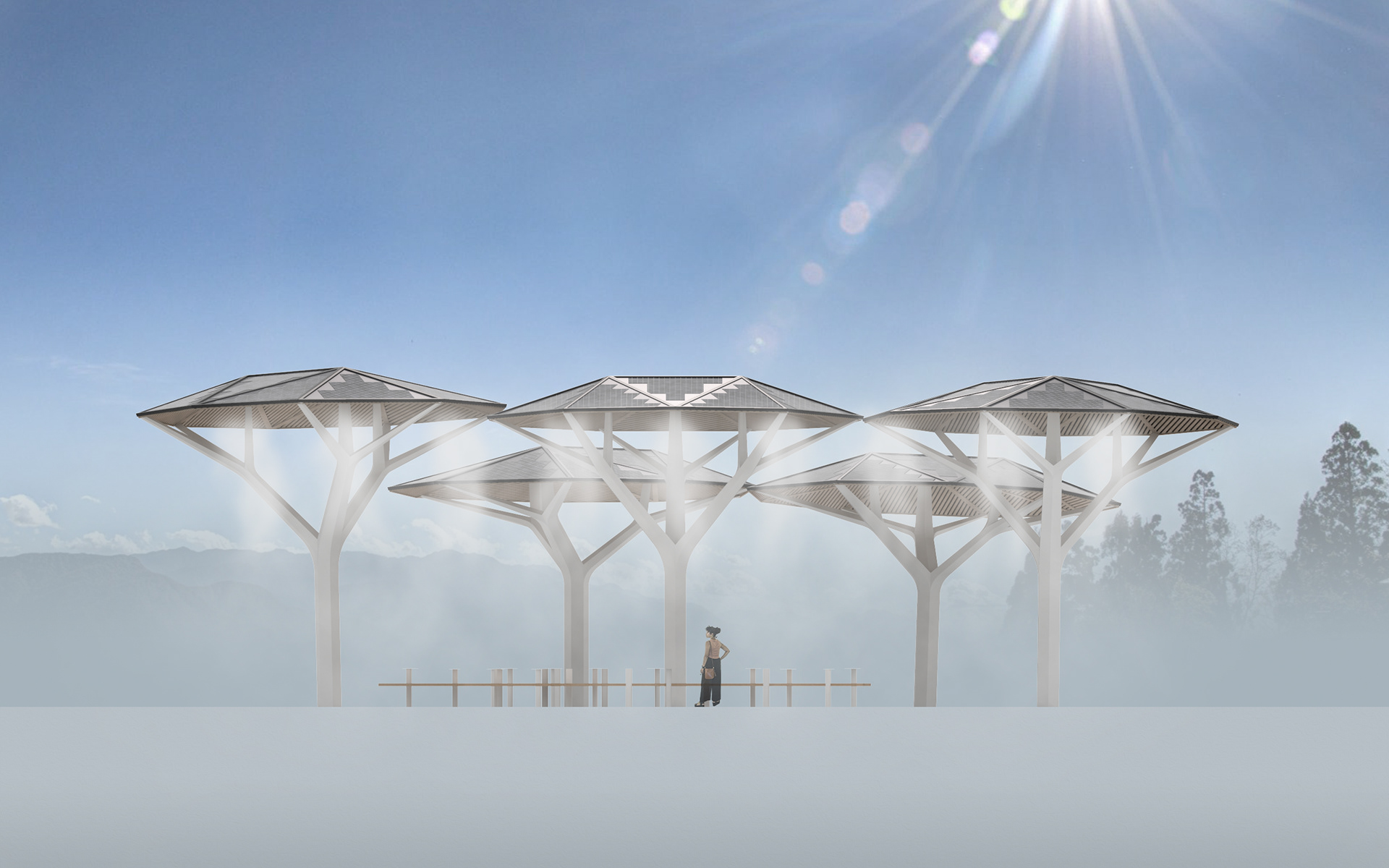 these trees are the proposed e-cacia design for solar forma. the image was intended to communicate their scale while visualising the effect of the misting, which will be used to create a comfortable climate in hot weather.